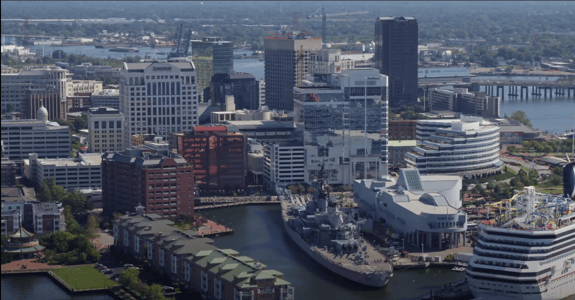 SERVING OUR COMMUNITY
We are dedicated to providing unparalleled value to our clients, and unmatched dedication to our community.
Community
SERVICE IS OUR CORE
Here at GovConPay, we recognize that our calling goes above and beyond providing HCM solutions to government contractors. We're proud to play a role in our community in a number of different ways, including charitable outreach efforts with partner organizations and involvement with industry associations specific to government contractors. Learn more about GovConPay's efforts in the community below.
SEAL LEGACY FOUNDATION
The SEAL Legacy Foundation is a 501(C)(3), nonprofit organization that supports families of wounded and fallen U.S. Navy SEALs. This commendable organization also provides educational assistance for SEALs and their families and supports other charitable causes benefiting the SEAL community. GovConPay will make a financial contribution to the SEAL Legacy Foundation for every client employee that we pay in 2023.
Learn More
CYBER BYTES FOUNDATION
An integral proponent of the betterment of the cyber workforce, the Cyber Bytes Foundation 501(c)(3) works to establish and sustain a unique cyber ecosystem. This ecosystem produces education, innovation, and outreach programs to enhance developers and the state of the cyber workforce.
Learn More
Huntsville
ASSOCIATION OF SMALL BUSINESS IN TECHNOLOGY
Since 1993, the Huntsville Association of Small Businesses in Advanced Technology (HASBAT) has worked to increase business opportunities for high technology small businesses. Developed by local small technology companies, HASBAT understands the needs of small businesses in advanced technology and supports the development of business opportunities within federal, state, and local governments.
Read More
NATIONAL 8(A) ASSOCIATION
Small businesses are the backbone of so much of the U.S., and the Small Business Administration (SBA) 8(a) Business Development Program helps maintain that truth by offering business assistance programs to disadvantaged small businesses. The National 8(a) Association helps aspiring, current, and graduate 8(a) businesses alike by providing the education and guidance they need to thrive.
Learn More
COMMUNITY AT OUR CORE
GovConPay is always eager to expand on these involvements and help our community in any way possible. If you know of additional opportunities to support our community, we'd love to hear from you!
Get in Touch