OUR PEOPLE PLATFORM
GovConPay's isolved People Cloud provides a seamless platform to manage, strengthen and compensate your workforce.
The Complete People Platform
EMPLOY. ENABLE. EMPOWER.
Leverage GovConPay's isolved People Platform to easily and securely store and share employee data with a single-source database. Eliminate your paper HR files and streamline your HR workflows. Turn your HR department into a strategy center that is focused on building culture and improving organizational efficiencies. GovConPay is the answer to all your payroll and HR needs.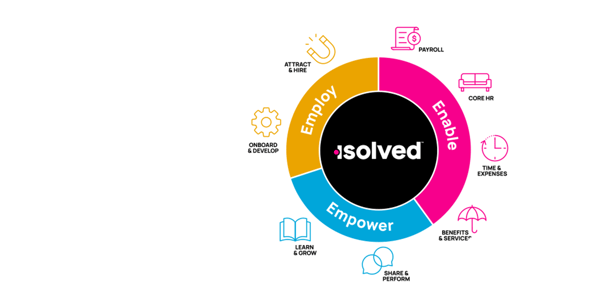 Our People Platform
ALL-IN-ONE SOLUTIONS
GovConPay does what no other HCM provider does — tailor your services to the distinctive demands that government contractors face. From initial recruiting and hiring through ongoing HR support, we're thrilled to give government contractors a trustworthy solution to their HCM needs. Get started with GovConPay today by requesting your demo below.